Problem: Case Concerning the Egart and the Ibra (People's Democratic Republic of Anduchenca v. Federal Republic of Rukuruku)
No national rounds held in 2018. Baku State University advanced directly to the international rounds as the only Azerbaijani team registering for the 2018 Jessup. Team members were Fidan Alakbarova, Kanan Madatli, Nihad Huseynov, Nijat Rasulzade, Nurlan Mammadli. Khayal Mammadov was the team advisor.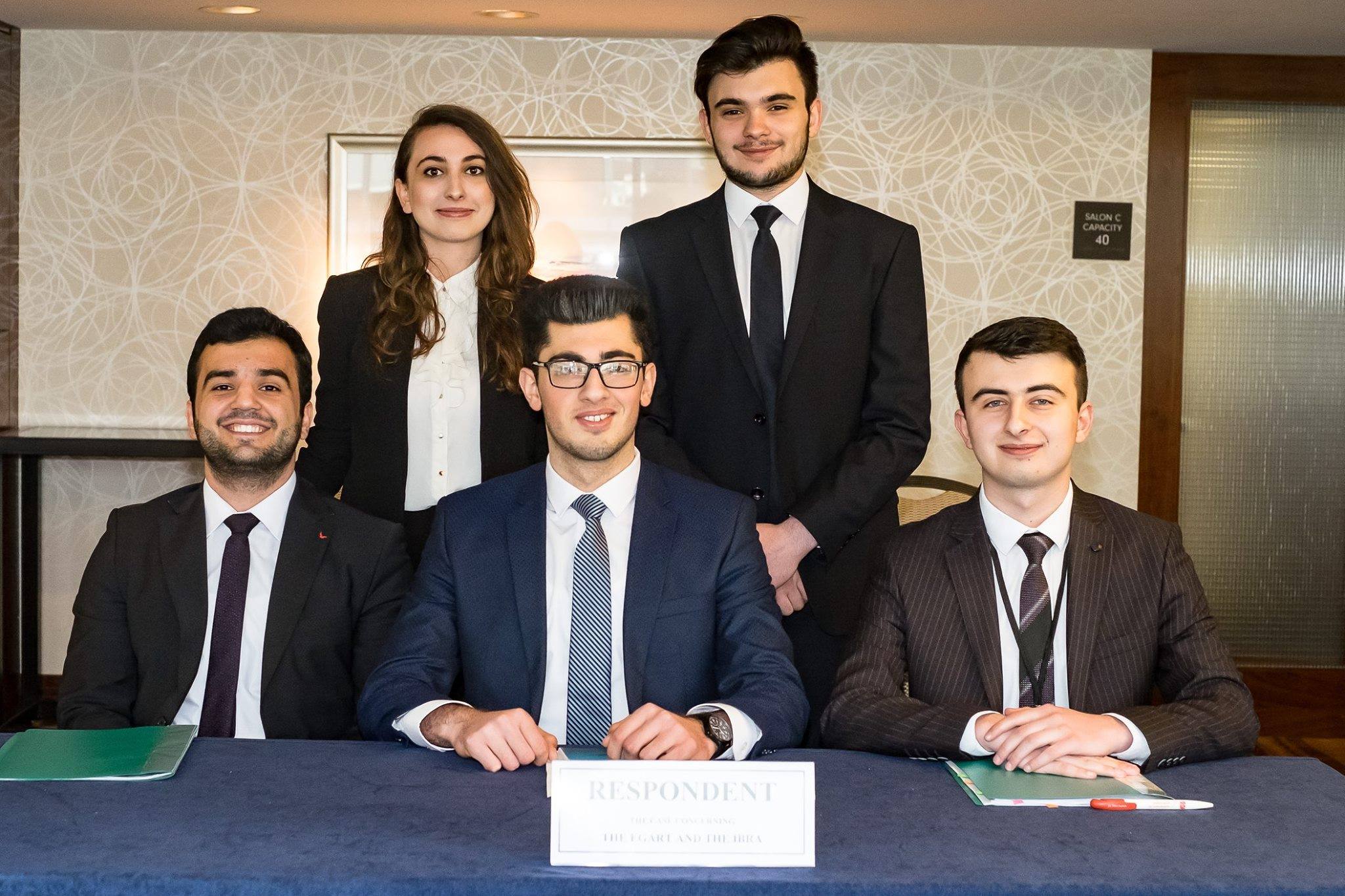 If you have an inquiry regarding the information, please reach us through the contact page.